Assistive Technology

2020 Assistive Technology Makers Fair
On Saturday, October 24, 2020, individuals devoted to creating solutions for people who experience disabilities will participate in the third annual national Assistive Technology Makers Fair: Making AT for All Conference & Expo in Concord, NH. This conference is designed to inspire participants to become creative problem solvers by bringing together makers of all abilities to share ideas, develop new skills, and enhance innovations for persons with disabilities. Novice to veteran makers of all ages and abilities are encouraged to register for this event.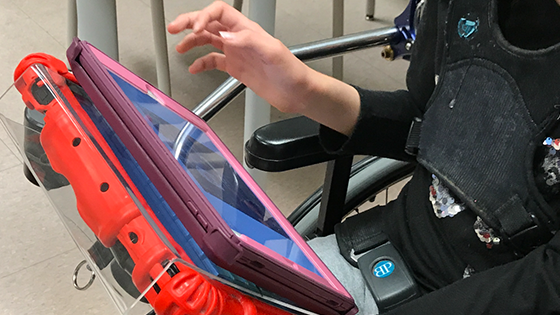 Demonstrations - Device Loans - Reutilization
Assistive Technology in New Hampshire
Demonstrations - Device Loans - Reutilization
Assistive Technology in New Hampshire partners with organizations that provide demonstrations, device loans, and reuse of assistive technology equipment geared towards school-age children, elders, and all ages in-between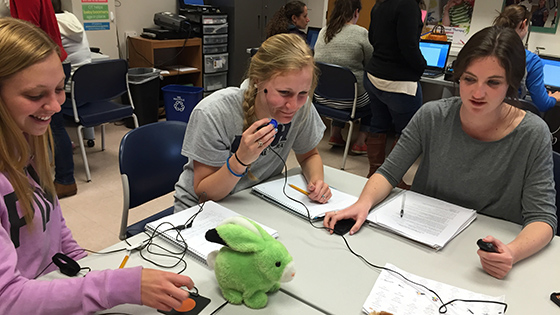 Training & Technical Assistance
Training & Technical Assistance
The IOD offers a variety of AT training and education programs including Camp CreATe & a Graduate Certificate in Assistive Technology.
Information & Resources
Learn more about Assistive Technology research, guides, and programs.
2019 Accessibility Webinar Series
In celebration of the eighth Global Accessibility Awareness Day on May 16, 2019, ATinNH is presenting a series of three webinars designed to help individuals learn more about web accessibility, accessible document creation, and remediating documents for full accessibility. This series of webinars is designed to serve as a foundational educational experience for individuals to learn more about how to make the content that they create on a daily basis accessible to everyone.
The IOD works with community partners around NH to provide services to state residents.
The IOD runs a number of grants and projects which promote access to AT solutions and services.
Upcoming Events
Making AT for All Conference and Expo