Lauren Beaudoin
NH Occupational Therapy Trainee
I am a graduate Occupational Therapy student at the University of New Hampshire. I received my undergraduate in Occupational Therapy, also at the University of New Hampshire, in 2016. My first experience with people with disabilities has been with my brother, who has Autism. Throughout our time growing up, I had high expectations for my brother and how the world treated him. Today, as he is entering adult life, I still hold him to high expectations and advocate that others do that same, while also advocating that he is provided the support to succeed in these expectations. At UNH, I participated in Magic Wheelchair, an organization that builds costumes for children who use wheelchairs for mobility. I was also part of the Student Occupational Therapy Association and The Pi Theta Epsilon Occupational Therapy Honors Society, which both advocated for and spread awareness of Occupational Therapy and people with disabilities around the community. Professionally, I have worked as a Direct Support Professional, specifically working with a young woman who had Autism practicing community skills. I have also held many roles with an organization for those with developmental disabilities aged 11-24. This organization's goal is to provide a safe space for teens, tweens and young adults with disabilities to experience social, educational, and community experiences. For the past two summers I have run a summer camp, with this organization, which provides social and community activities to participants. I have also worked for their post-secondary education program, which provides students a full time residential and educational experience similar to attending a traditional college. During this program students practice independent living skills, learn how to be productive and safe community members, and develop vocational skills so that they can live independently in the community. I have recently begun working with their transition program for high school students in their 5th and 6th year, to develop independent living and vocational skills. All of these roles have forced me to develop and exhibit leadership skills as working with this population requires advocating , modeling and supporting participants to achieve success and independence.
Kori Boeckeler
NH Family Trainee
My background is in healthcare and education. I started my career as a chair side dental assistant, in a private practice, and in a community health center. This is where I developed a passion for providing oral health services to medically underserved populations. Eventually I moved on to an educational environment in a medically underserved area in Lowell, MA at Middlesex Community College where I was the Dental Programs Clinical Operations Manager. I have also worked for the State of New Hampshire, Department of Health and Human Services, Office of Medicaid Business and Policy, and Department of Public Health Services, as the Medicaid/CHIP Dental Benefits Administrator and Oral Health Program Coordinator. Currently, I am employed as a full-time faculty member in the Health Information Management Program at Manchester Community College. I am a 2010 graduate of the Institute on Disability, NH Leadership Series. I am motivated by helping others, and learning new skills. As the parent of a 26 year old with an intellectual disability, I often think about his future. I am particularly concerned about healthcare disparities within the intellectually and developmentally disabled community. I would like to see the development of a healthcare delivery system that is customized to the needs of the IDD community and provides a high standard of health, wellness resources, and oral health care services across the life span. I am also very interested in community living for adults with intellectual disabilities, and finding cooperative housing solutions that provide a high quality of life. I have earned a certificate in Dental Assisting and an Associate's Degree in Health Science from NHTI-Concord's Community College in 1993, a Bachelor of Science degree in Dental Health Education from Granite State College in 2003, a Master's Degree in Education in Adult Learning and Development from Plymouth State University in 2006, and a certificate in Health Information Management from Alabama State University in 2015. I look forward to being a part of the 2018 LEND Cohort!
Ashley Hardy
NH Nutrition Trainee
I recently graduated Magna Cum Laude from the University of New Hampshire where I earned my Bachelors of Science degree in Nutrition: Dietetics. I'm working toward becoming a registered dietitian nutritionist (RDN), a role in which I will motivate patients to achieve their best health and well-being every day, while still finding enjoyment in eating food. I currently work as a Wellness Technician at Good Measures LLC, a Boston-based company in Portsmouth, NH where I provide support to patients and our team of registered dietitians. In college I was involved with several campus organizations, served as a teacher's assistant, and gained clinical dietetic experience interning at Anna Jaques Hospital. My professors recognized me as a positive role model and leader and invited me to speak at several of their Nutrition Program events including the annual Fall Reception, Accepted Students Day, and the 2017 Graduation Celebration. I took on active roles in my community by volunteering at the American Diabetes Associations' Camp Carefree and teaching healthy eating classes with the Coordinated Approach to Child Health program through Southern New Hampshire Services. I also helped out as a student scribe at the Academy of Nutrition and Dietetics House of Delegates leadership staff meetings. During my senior year, I spearheaded a capstone research project with the New Hampshire Division of Public Health Services to assess outreach strategies for diabetes self-management education. My work was instrumental in gaining feedback from diabetes educators across the state and was considered in allocating a federal block grant from the Centers for Disease Control and Prevention (CDC). Through these experiences, I realized the value of being a partner in promoting wellness in my community and the importance of making these programs available to underserved populations. I am eager to continue my work with children, families, and health care and community partners alike. Growing up with a family member with mental retardation, I was taught to be particularly compassionate toward people with disability. My uncle's story is like many of those who lived with a mental disability during his time and he was institutionalized for much of his younger life. Over time, he benefitted from the progressive changes that were happening in America, which led to a dramatic improvement in his quality of life. In light of pending health care legislation surrounding our Medicaid program, it has become apparent to me that we need more people to be hardworking, and passionate advocates for people with disabilities.
Brianna Hartford
NH Occupational Therapy Trainee
I graduated from the University of New Hampshire in 2016 with a BS in Occupational Science and will graduate with an MS in Occupational Therapy in December of 2017. My professional aspiration has always been to be a pediatric occupational therapist, and I am grateful to have had several academic and leadership experiences during my time at UNH which have further shaped my career goals. As an undergraduate, I participated in two community service trips to East Saint Louis, Illinois where I volunteered at the Christian Activity Center, an after school program that provides academic and personal support to the children of this community. I was then inspired to complete a minor in Public Health in order to enhance my understanding of population-based health interventions. In the spring of 2015, I had the opportunity to study abroad in Copenhagen, Denmark as part of a Child Development & Diversity Program where I interned in a Danish kindergarten classroom. This experience inspired my interest in child development from a global perspective as well as my interest in working with children from diverse cultural backgrounds. For 3.5 years, I worked as an Academic Mentor at the University of New Hampshire's Center for Academic Resources and Student Support Services Program. I also spent the past three summers working as a mentor and teacher for the Upward Bound Program. These experiences furthered my passion for educational opportunity; and I plan to advocate for the inclusion of students with disabilities and students from traditionally underrepresented backgrounds throughout my career.
Savanah Lacasse
NH Communication Disorders Trainee
I am a graduate of East Carolina University in Greenville, North Carolina, where I obtained a Bachelor's of Science in Communication Sciences and Disorders with a concentration in child development. Currently, I am pursing a Master's of Science at the University of New Hampshire. Throughout my schooling, I have had the opportunity to supplement my education with experiences working with families and children in numerous environments. These opportunities include working with The Autism Society of North Carolina. As an employee, I provided services centered upon communication enrichment and community integration for a young client with ASD. I have also worked within the school setting as a speech pathology intern, as well as providing personal care for children in the home setting. Collectively, I have spent copious educational, clinical, and personal hours interacting with children of all ages. Working with children has always been a passion of mine. However, my personal experiences in child care has led to a keen interest in serving not only the child, but the family unit as a whole. I believe education and emotional support are tantamount to a family's success and reaching a child's fullest potential. For this reason, I have worked diligently to incorporate families into my clinical experiences. This can be demonstrated by the role I volunteered to take as a coordinator in an afterschool program at Building Hope Community Learning Center. In this position, I was able to communicate with local schools, as well as connect families with each other and provide resources to support their children's education. Confucius told us: "Choose a job you love, and you will never have to work a day in your life." To me, bettering the lives of children and their families- in any way possible- is an opportunity; not a job. I am grateful to that have that opportunity each and every day!
Sarah Lippincott
NH Communication Disorders Trainee
Hello! My name is Sarah Lippincott and I am a graduate student in the Communication Sciences and Disorders department at the University of New Hampshire. I am very much looking forward to being a LEND Trainee this upcoming year! I first became interested in the field of speech-language pathology when I was in my high school years. I have always been drawn to the idea of helping and working with families. This has continued to be refined as I have pursued my education at UNH as well as other occupational opportunities. A continual affirmation of this career choice has been present throughout the years! I am looking forward to growing in my leadership, advocacy, interpersonal, and professional skills as a LEND trainee! Over the past few years I have had the opportunity to work and volunteer in a variety of settings where my professional and leadership skills have grown. As an undergraduate, I served as a volunteer for Cru, a student-run Christian ministry. I served as a Master of Ceremonies for our weekly meetings of approximately 100 students, clearly communicating opportunities within the organization. During my time as an undergraduate I also had the opportunity to work at the Office of the President on campus, developing my professional skills by interacting with different individuals, families, and students related to the University. I decided to take a "gap year" before entering graduate school, and during that time I had the opportunity to work at Step by Step Preschool in Northwood, New Hampshire. Step by Step provided me the unique opportunity to work with students with developmental disabilities in a self-contained classroom, as well as with their typically developing peers. This opportunity allowed me to work with students, families, teachers, and other professionals in the school environment. Currently, I serve as the Graduate School Representative for my current Graduate class. I serve as a liaison between faculty and students, speaking on my fellow classmate's behalf with any concerns they may have. These opportunities have really molded me into the student and professional I am today, and I look forward to continuing to develop my skills in NH-ME LEND!
Kelsey Madea
NH Occupational Therapy Trainee
I am currently a Graduate student at the University of New Hampshire working on obtaining my MS in Occupational Therapy. I received my BS in Occupational Therapy from UNH in May 2016. This degree provided me with communication skills, leadership skills and an education on disability as well as what being an advocate means. I have a strong desire to better the lives of others and as a future Occupational Therapist it is my goal to increase individuals' independence in all areas of life in order to increase their overall quality of life. I have had many years of experience working with individuals with disability through Special Olympics, inclusion summer camp, babysitting, PATH therapeutic horseback riding, leading a falls prevention group at a local senior housing community, working with my elderly grandfather, and a peer lunch group in high school. Through my many jobs, as well as exposure too many different experiences at UNH, I have had leadership roles and have been able to build strong and effective leaderships skills. Working with my elderly grandfather helped me to gain a stronger personal perspective on what is important to those I work with and strengthened my compassion for those individuals. I feel that I am better able to advocate for and educate others on these individuals' needs in order to promote their success and quality of life going forward.
Monica McKinney
NH Social Work Trainee
I have been professionally supporting those with cognitive impacts for approximately 8 years. During this time, I have worked with various age ranges, populations, diagnoses, and with people with co-exiting conditions. I have worked with the elderly, adults, transition aged youth, and children as young as 3 years old which allowed me to develop a solid foundational understanding of the cognitive impacts that may present throughout a person's life span. I have had the privilege of working directly with individuals and their families. I am a Certified Brain Injury Specialist, hold a Bachelor's degree in Behavioral Science, have done case management, grant coordination, resources and referrals support for those with brain injury and related conditions, and am currently interning at a memory and mobility center geared toward servicing adults with cognitive impairments and cognitively degenerative conditions. As part of a collaborative team approach with a local hospital organization and the state's brain injury agency, I assisted to create the first brain injury rehabilitation screening clinic for those with post-brain injury related consequences whom could likely benefit from continued therapies. This program is run a few times per year and I currently remain engaged with this project. These experiences have ingrained in me an understanding and compassion for caregiver, parent, and family stressors as well as having fostered insight to recognize progress, success, and triumphs of all sizes, ranges, and outcomes for those with disabilities. Complimentary to the professional endeavors, I am a family member of those with cognitive challenges, developmental disabilities, and psychological needs. Firsthand experience has provided me with personal awareness and when combined with the professional and educational foundations I have been involved with, I come with a wide breadth of exposures and knowledge to build upon during the LEND program.
Rebecca Mitchell-Ward
NH Education/Family Trainee
My name is Rebecca Mitchell and I am a graduate of Rivier University with a BA in Human Development with a concentration in Early Childhood Education and Special Education. I am currently working towards my MA in Elementary and Special Education. I am a NH Leadership graduate of 2017. I also sit on the board of directors for Northern New England Down Syndrome Congress (soon to be NHDSA) and the Department of Education's State Advisory Committee. I currently work as a para-educator in the Hillsborough Deering School District and previously in the Milford District. Previous to that I was an assistant preschool teacher as well as a co-teacher. I also am a 2017 graduate of the Parent Information Center Volunteer Advocacy program. I live in Deering NH with my two children. My oldest son is 16 and was born with Down Syndrome and has hearing loss. My younger son will be 13 this summer and has ADHD. Both are involved with our local Boy Scout troop and I am going to be the troop's disability merit badge counselor. My older son is extremely involved with Special Olympics (bowling, basketball, snowshoeing, and track) and also does the unified sports through his school. My younger son recently joined 4H and has started to get involved in acting. They are the reason I keep moving forward and want to help others. They are my heart and soul and I am so proud of them.
Susan Moore
NH Nursing Trainee
I have been working as a registered nurse for the State of New Hampshire for many years. I began my career as the Newborn Screening Coordinator where we tested all newborns for inborn errors of metabolism and genetic conditions. It was most rewarding to work with the families of diagnosed infants and connect them to immediate treatment and follow up to promote the best outcomes. After ten years, I began serving as a Clinical Care Coordinator for families having children with Special Health Care Needs such as cerebral palsy, traumatic brain injuries and prematurity issues. I learned so much from the various specialists and disciplines involved that I truly felt connected and wanted to keep reaching out and finding more resources and solutions. Many of the random pieces of my career were fitting together. This mission to complete and connect the missing parts continues and I now work as a Program Manager in Special Medical Services, again being involved with children and youth with special health care needs. This includes supervising our health care coordinators, program monitoring, and creation of new programs and concepts to best meet guidelines and requirements. The work is endless and constantly changing due to budgetary cuts, staff turnover, extended wait times for decisions or changes, new referrals arriving daily and so on. These challenges are met with great reward and remind us that even small steps can make a big difference to the families we serve. I am now ready to challenge myself, learn many new things, share what I know and become a LEND trainee. It is exciting and a bit overwhelming to be back in the academic setting but I look forward to seeing things through the eyes and perspectives of others. It will allow me to come full circle and hopefully impact more New Hampshire families in a positive way.
Megan Rounds
NH Communication Disorders Trainee
I am a graduate student in Communication Sciences and Disorders at the University of New Hampshire. I graduated from the Honor's College at the University of Maine with a double-degree of Communication Sciences and Disorders and Child Development and Family Relations, with a minor in Theater. While I was a student at UMaine, I participated in several leadership activities. I was the secretary of the university's only improvisational theater group, I was also a stage manager for many productions, include a play and a dance showcase. Both of these opportunities provided me with a chance to combine differing opinions and create collaborative plans with students, professors, and administrative members. I also wrote an undergraduate thesis with research conducted in the laboratory preschool and created a full summer story-hour program at a local library for three age groups as an internship. My interest in children who are neurodiverse began when I was a child. My brother has Asperger's Syndrome, and I grew up watching my family navigate through the school system to get him the best education. Today, my brother is a hilarious, motivated, and well-educated adult and one of my biggest supporters. My goal is to learn more about the IEP and IFSP processes in order to become a fully rounded advocate for children and their families. I hope to work in Early Intervention after I complete school, and work with and for the families in my community.
Mary Ellen Ryan
NH Nursing Trainee
For over 20 years I have been working as a Pediatric Nurse Practitioner in a variety of settings including Families First Health Center in Portsmouth and Child Health Center currently in Developmental Pediatrics at Elliot Hospital Pediatric Specialties. I graduated from University of Texas with Masters in Nursing - Child Health and participated in the LEAH course (Leadership Education in Adolescent Health) at Children's Hospital Boston. It has been a privilege to partner with parents in improving the health of their children. My focus has been on parental education and empowerment and collaboration with community resources. My primary goal for participation in the LEND program is to increase my level of competence in evaluating and coordinating care for children with Neurodevelopmental challenges specifically those on the Autism spectrum. I would like to focus on potential strategies to increase more timely accessibility to services in the State of New Hampshire.
Rebecca Searles
NH Social Work Trainee
I earned my Bachelors in Science from Fitchburg State University with a major in Sociology and a minor in Psychology. I have always loved working with people and today my two biggest passions are working with and advocating for individuals with disabilities and active duty service members/veterans and their families. Not only am I a mother of a child with special medical needs but I am also the wife of a combat veteran who suffers from PTSD and TBI. On June 19, 2017 I was the lead speaker at the Governor's Annual Military Leadership Conference in Concord, NH. In attendance were individuals from a variety of military agencies, legislators and the Governor. I love working in conjunction with other agencies to meet a common goal. In 2014 I was asked to join the Dartmouth Hitchcock, Manchester Patient and Family Advisory Committee (PFAC). As the mother of a child with multiple complex medical conditions I spend a great deal of time at Dartmouth and have high expectations for the care that my child receives. Working on this committee allows me to work on systemic changes that will improve the overall care that patients and families receive. In addition, I am currently working with executives at Dartmouth Hitchcock, Lebanon to change the way that service members/veterans and their families are identified and receive care throughout all Dartmouth Hitchcock facilities. I learned early in my career that exceptional patient/client care is important, however, equally important is having a system that allows practitioners the ability to provide that care.
Julie Smith
NH Family Trainee
I am joining the 2018 NH-ME LEND trainee cohort as a family support specialist and parent of a young man on the autism spectrum. I came to New Hampshire 19 years ago, leaving behind a 10-year career as a clothing designer to focus on the upbringing of my new baby. Born 9 weeks prematurely, our family life was different from the start. Our story includes many supports, services and collaborative efforts to build a productive and fulfilling life for our son who was diagnosed with autism in 2001. Learning as much as I could about autism, I attended numerous trainings, including the NH Leadership Series. I joined my area agency family council and state work groups on ASD to improve the quality of life for individuals on the spectrum across the life span. I was forever present on my son's educational team, working to ensure his progress. Identifying parent involvement as key to every child's success, I started a group for parents of young children on the spectrum in my local school district in 2006. Two years ago, I revived and expanded this group to address the many concerns of parents with transition age youths and young adults on the spectrum in the seacoast. After working as the Family Support and Clinic Coordinator at the Seacoast Child Development Clinic in the NH-ME LEND program since 2009, I am looking forward to developing my leadership skills further as a trainee. I value the time I spent with the clinic team, children, and parents preparing them for developmental evaluation and supporting them through diagnosis. I also loved the mission of sharing my knowledge of family centered care by mentoring LEND trainees. I eagerly look forward to the future and developing my path to continue supporting families.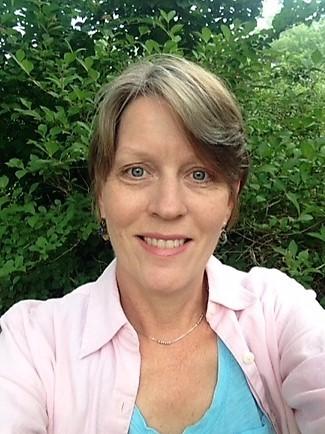 Christine Terrelonge
NH Social Work Trainee
I am a graduate of Laurentian University in Sudbury, Ontario, Canada, where I obtained a BA in Psychology. This degree gave me the necessary theory needed to begin working in the human service field. I have worked in the human services field for over 16 years with children, adolescents, young adults and adults. I have worked with individuals and families dealing with mental illness, addiction, traumatic brain injury, intellect/development disabilities, and refugees. As I gained more experience working in human services, I decided I would like to work with individuals not only with mental illness but with other disabilities and their families. Many families I worked with did not know where to go for services. I wanted to assist those families by advocating for them so that they are receiving all the necessary services they are entitled to and equip them with the skills they need to help them feel empowered. In one of my roles as a Family Service Coordinator for an Area Agency I work with both children and adults with intellectual/developmental disabilities, mental illness, or brain injury. I assisted parents with finding services for their child(ren). The agency I work for provides ESS services for children 0-3, and then they transfer to family support where I work with children 3-21. When they reach 21 they transition to adult services through the Bureau of Developmental Services. When individuals turn 14, I begin to develop a transition plan for the services they will need when they turn 21. I work with the families and the schools to determine the best services available for the child(ren). My role is to find residential services, day services/supported employment services in the area where their families live. I am working with our agency to see if they could provide services and to develop a budget for these individuals. If not I wrote a proposal to see if a provider agency would be able to provide the needed services for the individual. I have attended many IEP meetings advocating for services that are listed on the IEP are being adhered to. I would like to continue to work with children and families to advocate for the necessary services needed, and teach empowerment skills.
Zachary Wormell
NH Social Work Trainee
I am graduate of Saint Anselm College in Manchester, NH (2013) where I obtained a BA in Psychology. This degree along with a two-week volunteer service trip to an orphanage in the Dominican Republic significantly shaped my interest in the field of social work and the desire to advocate for others. While in the D.R., I was given the opportunity to assist in helping with the daily needs of children who had both physical and intellectual disabilities which was my first experience working with this population. Although it was micro-level work, it provided me with insight into how children with disabilities' needs are met and how consistent advocacy is needed to acquire sufficient resources (albeit it being a charitable organization in a foreign country). Additionally, I worked in an acute inpatient psychiatric hospital for two years in Manchester. While most of the folks I worked with had solely mental health issues, there were various times where clients would also have an intellectual and/or physical disorder as well. I became aware however that addressing their needs beyond mental health was often inadequate and overlooked. Many of these clients seemed to fall through the cracks and there always seemed to be the expectation that their family would ultimately take care of them. This allowed me to understand the crucial need for policy, research, and legislation that supports all aspects of their and their families' needs. Lastly, as a non-clinical counselor at a summer camp, I had a few children in my group that had ADHD, Autism, and Asperger's syndrome. I was able to demonstrate my ability to work with them and over time, established a working relationship with them. Even more so, I was able to develop a sense of group cohesiveness which fostered inclusiveness and an overall sense of support for the children with disabilities. By the end of the summer, the improvements made and the goals achieved showed me that with a little time, patience, and empathy, children with disabilities have just as much potential as any other child to love, have fun, and live a fulfilling life.