10 new SWIFT in 60 mini-films showing inclusive educational practices
10 new SWIFT in 60 mini-films showing inclusive educational practices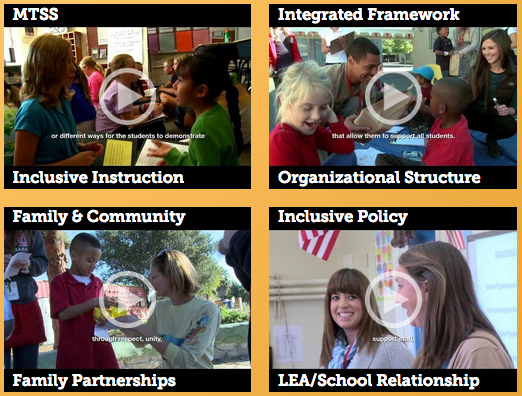 IOD Filmmaker Dan Habib just completed 10 mini-films for the SWIFT Center that show what inclusive school transformation looks like in five trailblazing schools across the country.
SWIFT (Schoolwide Integrated Framework for Transformation) is a national K-8 technical assistance center for academic and behavioral support that promotes achievement for all students, including students with the most extensive needs.
"The videos provide a quick overview of the SWIFT framework," explains Habib. "We wanted to show inclusive schools in action so that others could learn more about the key SWIFT features, such as a strong and positive school culture, inclusive academic instruction, and family partnerships."
The videos show excellent examples of clear classroom and school expectations, principals who empower teams to make important decisions, schools that leverage differentiation and Universal Design for Learning (UDL) to individualize instruction, co-teaching models, and much more. The films let you see these practices in action while hearing/reading a detailed description of each feature.
The films are available on the SWIFT YouTube Channel or on Vimeo. Each film is under two minutes in length and they are freely available to download and share.
"We hope that SWIFT in 60 will help school leadership teams start dialoguing about areas of focus for school transformation," writes Dr. Mary Schuh in her introduction to the project. "Perhaps all or part of SWIFT in 60 will be shared during school faculty meetings to facilitate conversations with staff on what feature elements are already in place or could be strengthened. The videos are also great for sharing with family and community members. They use simple, non-education specific language, leverage the spoken text with video examples, and inform all of what it means to be a SWIFT partner school."To learn more about inclusive education reform around the country, visit www.swiftschools.org.