2010-2006 Graduate Updates
2010-2006 Graduate Updates
Winter 2016:
I currently am the co-chair of Region 1 Family Support Council.  I am starting a Best Buddies promoter chapter at my school. I also sit on the parent council of Dartmouth's Intensive Care Nursery (NICU).
April 2012:
"I'm doing great.  My oldest son is a sophomore in college and my youngest is a sophomore in high school.  Both are well and draining me of cash," said Barbara Publicover smiling.
Barbara had started a special education parent support group in Merrimack in the fall of 2008 and reports it's still doing well. 
"We have had a lot of support from the school district and have made some positive differences in the school and with the parents too.  Just recently I was hired part time by New Hampshire Connections to help foster parent/school partnerships.  I am working with new parent leaders to either get groups started or engage in conversations with schools to open up the lines of communication," said Barbara.
Barbara currently serves on school district committees and a few on the state level.  "Just enough of every committee to make a young lass like myself busy."
Written by Tamara Le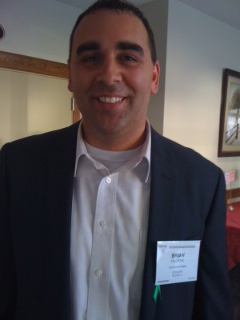 Winter 2013:
Since graduation, Brian Huckins has become very busy and very focused.
Recently he became a Team Leader at the Center for START Services Central Collaborative in New Hampshire located at the Institute on Disability office in Concord.
START (Systemic, Therapeutic, Assessment, Respite & Treatment) is a national initiative (now in 14 states) that strengthens efficiencies and service outcomes for individuals with intellectual and developmental disabilities and behavioral health needs in the community. START aims to enhance local capacity and provide collaborative, cost-effective, person-centered support to individuals and their families through exemplary clinical services and education with close attention to service outcomes.
"The bottom line is to promote quality of life," said Huckins.
Huckins also continues his work as a supervisor of service coordinators at Community Bridges, a non-profit agency serving the communities of central New Hampshire. "We work with those in need, their families, and others in local communities so that people can lead active lives--lives filled with meaning and opportunities for contribution. We create networks and build symbiotic relationships that utilize the skills and life experiences of our participants," said Huckins.
Huckins is very excited with the outcome of his work. "We have found unique and creative ways to enrich the lives of people who experience disabilities—through employment, companionship, or assistance to others. We start by identifying any barriers that make remaining in the community difficult for a person, then we use their particular strengths, interests, and abilities to find ways to overcome these barriers."
Not only does Huckins volunteer for the Governor's Council to study Autism Spectrum Disorders, he is currently serves as Chair. The Autism Council has been instrumental in the development of local REACH (Regional Expert ASD Consultation Hubs) Teams in Concord, Nashua, Manchester and soon, the Atkinson area. Advocacy efforts by the Council have resulted in the implementation of Connor's Law, an insurance mandate that can bring ABA services into a home from birth up to age 21.
Huckins says his primary focus, however, is "the education and development of my son who has autism."
"My wife Heather and I have been very fortunate that he has received the appropriate services required since his original diagnosis. He is currently flourishing in a regular education classroom through the great support of his teachers and classmates. My son's career choice changes daily, but he consistently wants to be 'rich and have lots of land to ride my four-wheelers on'."
Huckins was quick to note, "He doesn't currently own a four-wheeler."
Written by Tamara Le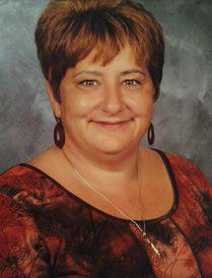 Summer 2015:
Graduated from LEND!  (an amazing experience!)
Elected Chair for the special education state advisory committee (SAC)
PBIS District Coordinator for Laconia School District (only one in the state!)
President of NH Prader-Willi Syndrome Chapter
All in one year... all thanks to Leadership!
I am part of a Direct Support Certificate Program that is a noncredit course based out of the community college system.  I discovered the program in Georgia while it was being accredited by the National Alliance of Direct Support Professionals in July 2010. I approached the Bureau of Developmental Services and the NH Council on Developmental Disabilities to fund this course as a pilot project.  The course is currently running its third round of classes and having great success in helping direct support professionals, service coordinators, parents and people with disabilities get the tools and understanding of how to live successful lives in their communities. For more info visit www.dspcertificateprogram.com.
Winter 2016 update
I am teaching Supporting People in Community Living, a 20 week course that educates families and human service workers to deeply learn how to support people with disabilities in their communities. We have had 8 classes complete the course in our community college system.  The course focuses on the changing role of support, a discovery process, person centered planning, accomplishments, positive behavioral supports, teaching strategies and community exploration...to name just a few areas we touch upon.  Check out our website at www.supportcommunitylife.com and contact Robin Carlson if you are interested in finding out more information at robincarlson@metrocast.net.
Cathy continues to be active in helping to govern Community Crossroads, the greater Salem Area Agency. She serves on the Board of Directors as immediate past president as well as the Strategic Planning and Public Policy Outreach sub-committees. With the Public Policy Outreach committee, she helped plan the agency's first biennial Community Partnership Celebration in 2012, where she also served as emcee. This event brought together families served in the region with candidates for office, affording them the opportunity to meet and mingle and educate each other on issues important to them. The evening culminated with the presentation of the Compass Awards and the Community Partner Award to individuals and entities that exemplify the spirit of community for people of all abilities.
Because she knows the value of education, Cathy regularly presents at workshops and trainings, most recently at Community Crossroads' advocacy training for families. She will also be serving as a mentor with the Agency's newly forming advocacy mentoring program. She helped spread the word about the problems with the pending move of services to Managed Care by participating in the video "It's Not OK That We Don't Know."
Cathy continues to serve as Chair of the NH DD/ABD Quality Council, working with the membership to monitor quality in our service delivery system and offer ideas for its constant evolution and improvement. She is also working with other Leadership Grads to get the newly formed Southern NH (greater Salem/greater Nashua area) ABLE NH chapter off the ground.
Each year since her graduation with the Friends of Leadership, she has helped plan and assist with donations for the annual Leadership Reunion and Fundraiser. She asks all Leadership Grads to participate in this endeavor by eliciting donations and raffle items from your Area Agencies, vendor agencies, families and employers so we can ensure the future of the Leadership Series – the training program which has been life-changing for so many of us.  She received the Brianna Dillon Leadership medal at the 2012 reunion for fostering statewide change!
updated summer 2013
Winter 2016:
Just launched and am facilitating an ASD parent group: Oyster River ASD Friends. (for more information contact me by clicking here)This is about parents connecting and learning together about supporting our teens and young adults on the spectrum. I am also a long term family council member at Community Partners. I am also clinic and family coordinator in the NH LEND Program.